As another year draws to a close, those of us in the oil and gas industry reflect on our blessings. Oil didn't go to $40 and a positive new attitude from Washington has made many feel that the future can only be better. Political uncertainties overseas drive people and capital to the security of U.S. reserves, production and refining. Despite setback from storms, the elements are in play for a bright few years of O&G Exploration. As we settle down with our families and food, we should all give thanks for the blessings we have received and continue to receive in this great country of ours. "Not perfect, but second to none." Thank you to all of our customers for their continued support, we greatly appreciate you.

Our production facility is up and running. God bless Texas!

Phone: (361)730-9984
This email address is being protected from spambots. You need JavaScript enabled to view it.


Energy Remediation Solutions designs and manufactures oil field products to treat paraffin, scale, corrosion, enhanced oil recovery, and increasing your petroleum margins. We provide full technical support and training on the use of our 100% ECO safe products. Call us to learn more about the ERS oil field product line.
Contact us to learn more here.
ERS™ products have contributed for over 28 years to the successful operation of thousands of oil wells worldwide, reducing operating costs, improving oil production, and increasing profits.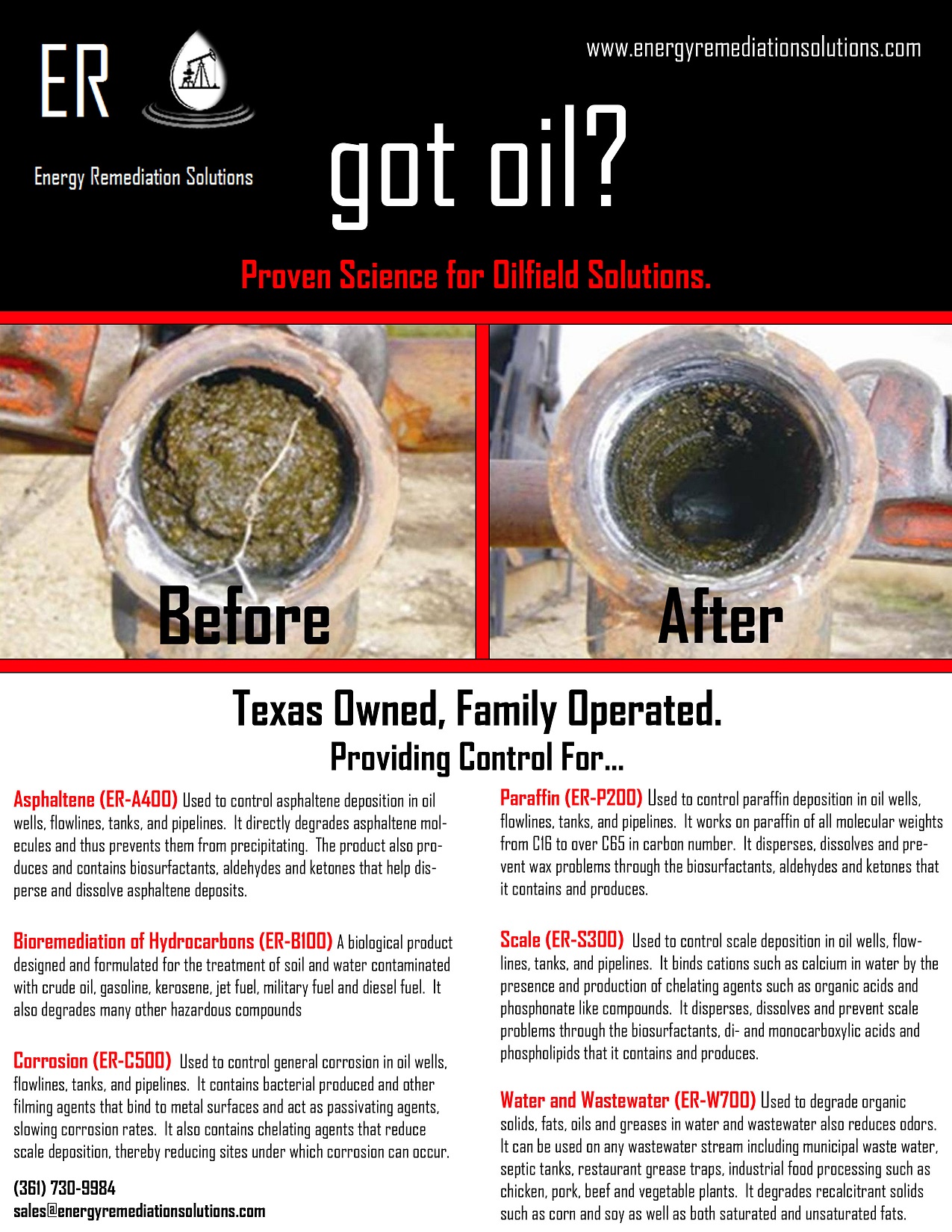 Corporate Office: (361)730-9984
This email address is being protected from spambots. You need JavaScript enabled to view it.
Proven science that works to increase your petroleum profits.
Proud Members